Hey bookworms! I keep forgetting to make this post, but I am here and I will get this done. (Even though by you reading this means I already have). As of late I have been a bit uninspired in terms of picking songs so this will be rather short compared to other bookish playlists. So today I will be combining the mini playlists for Archenemies and Supernova by Marissa Meyer in the Renegades Trilogy.
Disclaimer: there will be spoilers although some might not be critical or major to the plot. don't say I didn't warn you.
If you need a refresher or haven't seen the playlist for Renegades (book 1) you can find it here.
Archenemies Mini Playlist:
Take My Breath Away – Berlin | I thought of this song when Adrian was waiting for Nova to arrive and when she did Oscar saw her first before getting Adrian's attention. She literally took his breath away at that point.
Time of My Life – Bill Medley and Jennifer Warnes | I couldn't have a song for Nodrian without also having one for Roscar (do Ruby and Oscar even have a ship name?). I can just imagine them recreating the Dirty Dancing scene (as best to their abilities).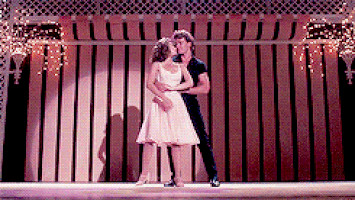 One Way or Another – Blondie | For both Adrian and Nova since they both loathe each other's alter egos (without them knowing who they really are) and since Adrian wants to hunt down Nightmare (Nova).
We're Not Gonna Take It – Twisted Sister | Ahh a song for the Anarchists. Enough said.
Teen Titans Theme – Radkey cover | I feel like this song could be modified and be used as propaganda for the Renegades.
Supernova Mini Playlist:
Perfect Illusion – Lady Gaga | I can so picture Adrian having a rage montage to this song after finding out Nova is Nightmare (think Kevin Bacon's warehouse scene from Footloose).
Princes of the Universe – Queen | Imagine this playing during the ending battle between the Anarchists and what's left of the Renegades.
The Sentinel – Judas Priest | For Adrian who's alter ego is the Sentinel. See this is where my creative drive began to fade and I just looked up random keywords on Spotify (You'll notice this on the next one too).
I Was a Teenage Anarchist – Against Me! | I– I just looked up "Anarchist" on Spotify and found this and it couldn't be more perfect for Nova (up until some point).
Heroes – David Bowie | And for the grand finale… this song by Bowie to describe the entire trilogy. In the end, "we can be heroes… [even if it's] just for one day."
And that's a wrap on that! I know it's shorter than I would have liked, but if anything I can come back and make adjustments. If you have read this trilogy, let me know what you think! Hope you enjoyed and until next time!