Hey bookworms! I don't know if it's just me or the closer we get to Halloween, the less spooky it feels. Or maybe I'm just being drained from school and midterms that I haven't had the time to really appreciate this spooky season. Whatever the case may be, there are ways to get me back into the spooky spirit.
(Once again how many times can I say spooky in this post?)
Addams Family/ Addams Family Values – I've loved these movies ever since I was little even if my friends thought it was weird but who cares it's popular now. I've always admired Morticia and Gomez's romance as well… ugh I need to find myself a Gomez (or have I????).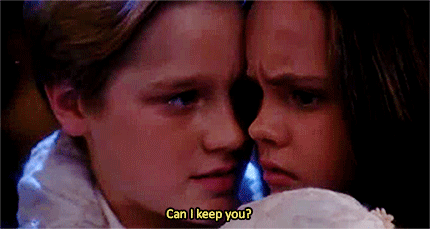 Casper the Friendly Ghost – I would always watch this with my parents around this time of year whenever it would come out on spanish channels. I also had a huge, and I mean huge, crush on the real life version of Casper (totally not embarrassing at all). ("Can I keep you?" MY HEART!!)
Corpse Bride – Possibly one of my favorite Tim Burton movies and pretty underrated. I love the whole stop animation, the color scheme, everything and I can't help but sing along to all the songs. (Also, if I were to *surprisingly* get married, I'd want to recite the vows from this movie. I love them so much)
Beetlejuice – Another Tim Burton favorite which surprisingly I barely watched a few years ago. It always puts me in a good mood.
Sweeney Todd: The Demon Barber of Fleet Street – Fun fact: I watched this when I was about 9 or 10 and although it should have "scared" me, I was intrigued and tried to make my best friend at the time watch it and she thought I was weird. She wasn't wrong but it might explain my dark taste. As with Corpse Bride, I can't help but sing along to all the songs.
Veronica – Now this is more horror than spooky. It's based on a true story of the first recorded demonic possession by the Spanish police in the 90s. I love this movie so much even though I've watched it enough times where it's not as scary anymore. And don't get me started on the soundtrack!! I LOVE the band they picked for the soundtrack and it's very 90s in terms of spanish-rock music.
Los Parecidos (The Similars) – Another spanish-language movie but this is more of a psychological thriller. The part I like about this movie is how it's filmed in a way that all color is de-saturated so it gives off a Twilight Zone vibe. I absolutely love the movie poster though. It reminds me of those vintage monster movie posters.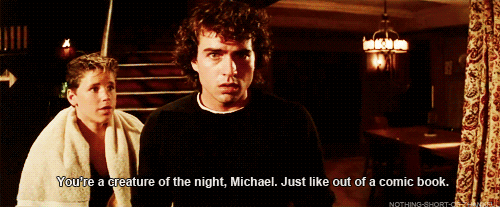 The Lost Boys – Finally, another iconic spooky movie that I can't help but sing along to the theme song. Now that I think about it, I think I'll go watch this right now somehow.
Well that's my "spooky" list. What are some of your favorite spooky or fall movies? I'd love to hear some of your favorites.
Until next time!