hey bookworms! On monday I posted a list on books that have disappointed me so far this year and now it's time to list my favorite books of the year so far.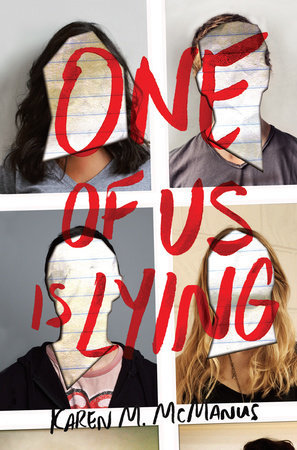 One f Us is Lying – Karen McManus // my rating: ☆☆☆☆☆ – I loved this book so much (almost as much as the Breakfast Club) that whenever I picked it up to read before class, I would find it hard to put down.
Labyrinth: Coronation Vol. 1 – Simon Spurrier // My rating: ☆☆☆☆☆ – I absolutely love Labyrinth and David Bowie and my cousin surprised me with this for Christmas. (It is a comic/graphic novel and I'm not sure if some will consider it a book, but I do.) This comic is a prequel to the film and tells the story of Jareth, the Goblin King, and pretty much how he came to be.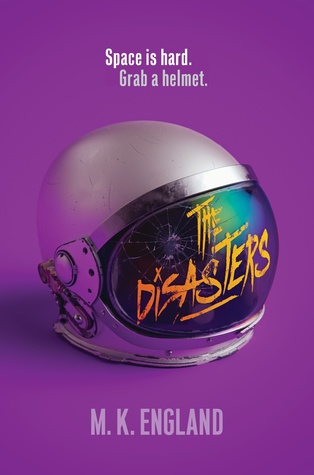 The Disasters – M. K. England // My rating: ☆☆☆☆☆ – I've seen mixed reviews about this, but I really enjoyed it. Guardians of the Galaxy meets The Breakfast Club? Take my freaking money!
Defy the Stars – Claudia Gray // My rating: ☆☆☆☆☆ – After reading this (this was after The Disasters), I don't think I'll ever find another author who writes space operas ~really~ well. I was completely hooked from the beginning and ~aahhh~ it was so amazing and it left me completely heartbroken… maybe that's why I haven't started the second book.
Caraval (Trilogy) – Stephanie Garber // My rating: ☆☆☆☆☆ – My cousin has been on my case for about a year that I ~have~ to read this trilogy (and I did, just didn't have the funds at the time) and I finally was able to just in time for the release of Finale. I loved it so much; you get so into the book that you don't realize the time is quickly going by. I loved how Garber ended the trilogy and I kind of hope for a spin-off in the furture as one scene made me wonder if that's what she's thinking.
If There's No Tomorrow – Jennifer L. Armentrout // My rating: ☆☆☆☆ – I have a feeling I've talked baout this several times before so I'll keep this short. Some parts made me eyeroll in slight disgust but the character development was amazing (especially for the main character). I also loved that although there was romance involved, it didn't outshine the main theme.
A Curse So Dark and Lonely – Brigid Kemmerer // My rating: ☆☆☆☆☆ – Out of the whole list, this has to be in my top 3. It was the best Beauty and the Beast retelling I have read so far. I have never read one like it and I am in desperate need for book 2. (After reading this I've been on a Beauty and the Beast mood – that's why I'm rereading and trying to finish A Court of Thorns and Roses along with another retelling on Kindle).
Well, these are some of my favorites this year so far. I can't wait what I'll read in the next half of the years.
what are some of your favorites so far?