Hi bookworms! Can you believe we're already halfway through the year? I find it hard to believe how fast time seems to be going.
So far, I have read a lot of pretty great books this year, but there's also some books that have let me down. I will also be doing a separate post with my favorite reads of 2019 so far as well, so keep an eye out for that! I'll try my best to keep these spoiler free, but for any case I will be tagging my spoilers.
What to Say Next – Julie Buxbaum // My rating: ☆☆☆ – I know… I JUST talked about this on another post about having a happy ending. It is true, just not the ending I had hoped for. The ending fell short, as if there was more that needed to be done and said but just decided to call it quits where it did. Overall, the book was really good and had me laughing out loud in some parts, but with everything that happened I expected more. Will I ever get the ending I hoped for? No. Will I get over it? Eventually.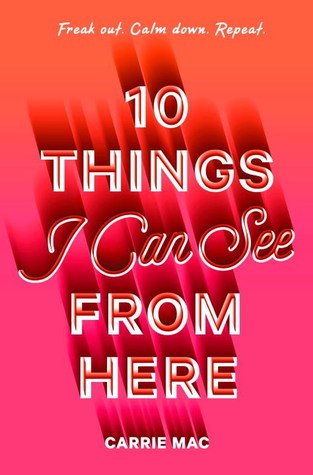 10 Things I Can See From Here – Carrie Mac // My rating: ☆☆ – I really wanted to like this since it follows Maeve and her battle with anxiety. Not only that but I remember there being some hype around this book when it first came out and a few weeks later I heard nothing. Two years later I see it at the Dollar Tree and thought I'd give it a try. I wish at the time I wrote down my issues with it since I can't remember much of it, but my main thing was that Maeve already had (unsuccessful) coping strategies prior to the book taking place. I was hoping it would follow her journey as she sought out help or how she learned to cope with it. Another thing was that I felt nothing for the characters; they were just meh.
Marlena – Julie Buntin // My rating: ☆☆ – The story follows Cat and Marlena's friendship in their teens which a year after they meet Marlena is found dead. Decades later Cat receives a call from Marlena's brother and wants to meet up. Sounds good right? Like there might be some mysterious way Marlena died and Cat and Marlena's brother try to figure it out…. WRONG. it's mostly Cat looking at the past with flashes of her present life where she's an alcoholic. *SPOILER* she never meets up with Marlena's brother…. big disappointment *END OF SPOILER*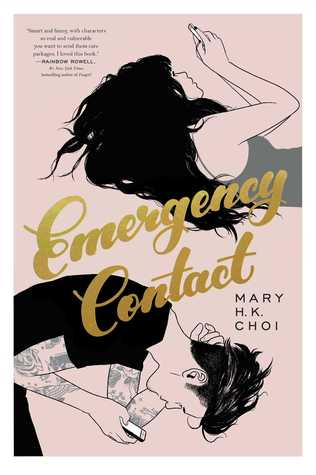 Emergency Contact – Mary H.K. Choi // My rating: ☆☆.5 – My main issue with this one was the writing style, not to be confused with the writing format, which for a good chunk of it was presented in text messages. To me, it seemed like the author tried so hard to recreate teen/young adult language in a way that it came off as unnatural. Teens/young adults don't speak in emojis or acronyms! There were also lots of little comments/quotes said within that irked me. There's no better way to explain it than how Cat/Kat(?) from paperbackdreams did it in a video (the video contains spoilers).
Well there you have books that have disappointed me so far this year. Just a reminder these are strictly my opinions and experiences with these books. Reading is subjective so my opinion shouldn't mean anything to you.
Until next time!