Hey bookworms! It's time for another wrap up. I think I'm reading at a very steady rate to achieve my reading goal. I believe last month I read 3 books and this time I read 4 books, slight improvement.
Anyway, here's what I read this last month:
Ever Alice by H. J. Ramsay // My rating: ☆☆☆☆.5 You can read my full review here.
Don't Shoot the Dog: The New Art of Teaching and Training by Karen Pryor // My rating: ☆☆☆☆☆ This one was a school read for my learning and memory class. It's a really interesting read if you're interested in operant conditioning and shaping (can be used for either animals, kids, or even adults). It's very easy to understand too even if you don't know much about the subject.
Defy the Stars by Claudia Gray //My rating: ☆☆☆☆☆ I've been hooked on space operas and I found this. I think I may have found a new favorite author. Still need to read the second book, but I'm kind of scared of what's going to happen.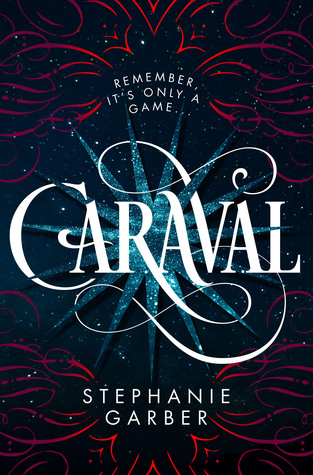 Caraval by Stephanie Garber // My rating: ☆☆☆☆☆ Finally decided to read this and I loved it. I got so into the book at times I would lose track of time and I was almost late to class because I couldn't put the book down.
April Haul:
Crossroads and the Himalayan Crystals by C. Toni Graham // My cousin got me this when she went to the LA Times Festival of Books. Not what I normally read but might give this a try.
Legendary by Stephanie Garber // Of course while I was reading Caraval I decided to order Legendary so I can read it as soon as I'm done with Caraval. I'll probably have already started it once this post is out.
That's all for today folks! Until Next time!