Hey bookworms! It's been a while since I've done a book tag. I wasn't tagged but I first saw this on The Bibliophagist's blog and another blog I forgot to save and decided to give it a try.
The origin of this tag can be found in this YouTube video.
Rules:
1. Time yourself trying to find each prompt on your shelf
2. Try and beat the time of the person who challenged you.
3. Don't forget to tag your challenger and the original creator.
4. Have fun!

Do you have a book with deckled edges?
The Queen of the Tearling by Erika Johansen | I like the aesthetic of deckled pages but it sometimes makes it hard to flip pages.
Do you have a book with 3+ people on the cover?
One of Us is Lying by Karen M. McManus | This counts right? Even though their faces are ripped off, they're still people.
Do you have a book based on another fictional story?
Alice by Christina Henry | I have A LOT of books based off fictional stories because I absolutely love fairy tale retellings and this was the first to pop into mind.
Do you have a book with a title 10 letters long?
Dark Matter by Blake Crouch | Would definitely recommend this. Totally blew my mind.
Do you have a book with a title that starts and ends with the same letter?
Suspicious Minds – Gwenda Bond | Isn't there a song with the same title??
Do you have a mass market paperback book?
Jurassic Park by Michael Crichton | I have a few mass market paperbacks because when I first started to become an avid reader they were the cheapest but now I don't like them as much (too small and can't read without the spine cracking).
Do you have a book written by an author using a pen name?
No. At least, I don't think so.
Do you have a book with a character's name in the title?
Alice's Adventures in Wonderland by Lewis Carroll | How many more times can I mention Alice in Wonderland on this blog? (answer: the limit does not exist)
Do you have a book with 2 maps in it?
I don't think so and I'm too lazy to check.
Do you have a book that was turned into a TV show?
Thirteen Reasons Why by Jay Asher | I didn't even get halfway through the first season (because I've been told about the graphic nature of Hannah's suicide and that's a trigger for me) but the rest of the season was spoiled for me and I don't see why there even was a need for season 2.
Do you have a book written by someone who is originally famous for something else? (celebrity/athlete/politician/TV personality…)
Miles to Go by Miley Cyrus | I didn't think I had a book for this but then I remembered I do. (Note: I got this way back during the Hannah Montana craze. which if the Jonas Brothers can make a comeback so can Hannah Montana and I'll be all here for it)
Do you have a book with a clock on the cover?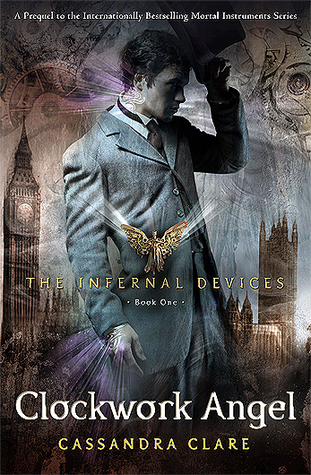 Clockwork Angel by Cassandra Clare | Should be a double win since it has a clock in the title and in the background. (also note: I've never read a Cassandra Clare book and I don't think I will ever read one of her books so this is just sitting there collecting dust.. I might donate it or do a giveaway on here)
Do you have a poetry book?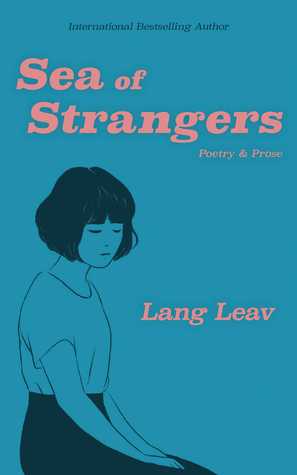 Sea of Strangers by Lang Leav | Saw some not so nice reviews about this book before I read it but I enjoyed it.
Do you have a book with an award stamp on it?
I have a few but the one that came to mind first was Simon vs. the Homo Sapiens Agenda by Becky Albertalli.
Do you have a book written by an author with the same initials as you?
Nope. Are there even any A.G. authors???
Do you have a book of short stories?
Grimm's Fairy Tales by The Brother's Grimm | Still need to read this to be honest….
Do you have a book that's between 500-510 pages long?
I'm sure I do somewhere but I was too lazy to really dig into my shelves (some of my shelves are double stacked)
Do you have a book that was turned into a movie?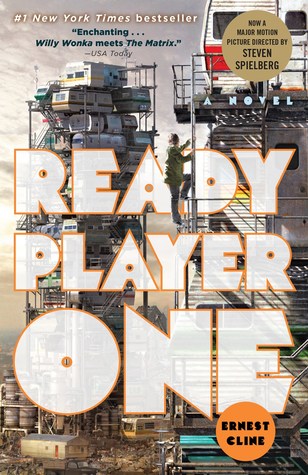 Ready Player One by Ernest Cline | Not going to lie but I was slightly disappointed in the film that I barely made it 30 minutes in before calling it quits, which is very sad because I love anything from or set in the 80s…
Do you have a graphic novel?
Jim Henson's Labyrinth: Coronation Vol. 1 by Simon Spurrier | If you're a fan of Labyrinth, I highly recommend this prequel.
Do you have a book written by 2 or more authors?
Acolytes of Cthulhu by Neil Gaiman, Manley Wade Wellman, Jorge Luis Borges, and many more | I had completely forgot I had this…
We've finally come to the end of this challenge! If you enjoyed this and would like to try it for yourselves, feel free to do so!
Until next time!