Hey bookworms!
I know it's been a while since I've done a top 5 Wednesday and to be honest I haven't been feeling them lately.
Top 5 Wednesday is a weekly tag created by Samantha and Lainey on Goodreads. This week's prompt is:
Future Classics: –What books do you think with stand the test of time?
I'm going to start of with a poetry book because why not. I believe Milk and Honey by Rupi Kaur will become classic poetry. It's become pretty well know and to some the poems may even be relatable.
Twilight by Stephanie Meyer | I'm sure future English teachers will field day breaking down the story to students. I can already picture my high school English teacher going on a rant on how Edward sparkles and how bland Bella is. (He went on a rant before about Othello and another time he ranted about how Little Forest isn't Forest Gump's son)
Stay With Me by Ayobami Adebayo | This novel truly surprised me after I struggled getting into it. This has so many important themes and lessons to be learned. As with Twilight I can see it being taught in school (although now that I think about it, college may be more appropriate since it contains sexual material).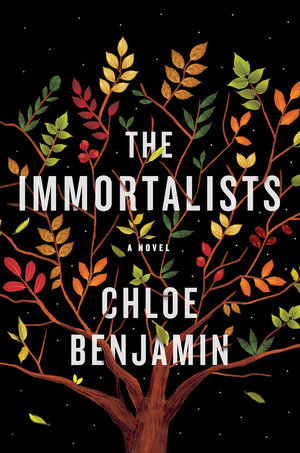 The Immortalists by Chloe Benjamin | I believe this was a well written book about how knowing the day you'll die might affect how you view your life. There are also some important lessons that can be learned from this novel such in regards to the topic of death.
Heartless by Marissa Meyer | What list of classics would be complete without a fairytale? (or should I say fairytale retelling) This was one of my favorite retellings based on one of my favorite fairytales, Alice's Adventures in Wonderland. Part of me wants to reread this but at the same time am I ready for heartache?
What are some books you think will become classics?
Until next time!