Hey Bookworms!
Sorry, I wasn't able to post yesterday, but I am here now! Anyway I saw this tag on Kristin Kraves Books' blog and decided to give it a try.

Crying Kim Kardashian – A Book That Made You Cry
The Tattooist of Auschwitz – Heather Morris | The fact that this is based on a true story made this book more real to me. As I got deeper into the book, the more emotional I got and although the ending worked out, I still cried.
Salt Bae – A Book That Needed A Little More Something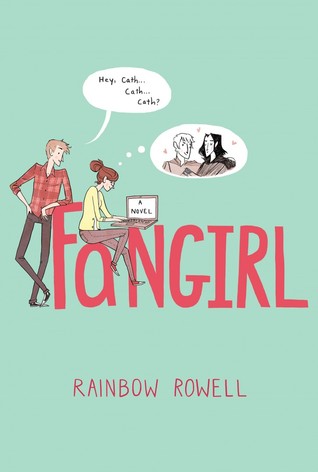 Fangirl – Rainbow Rowell | Although I did like this I did feel that there was something missing. Cath is supposed to be a fangirl, yet we don't see her going to a lot of fandom events. I get not every fangirl is the same but it would have helped it a little more if it was included more.

Guy Thinking – A Book That Made You Think
A Clockwork Orange – Anthony Burgess | The first time I heard about A Clockwork Orange was from my friend in high school who told me I should watch the film because it's 'trippy.' Well I did and I was confused yet intrigued and until I found the book I still had no idea what the film was trying to convey. When I read the book I was still confused but mostly because of the made up vocabulary Burgess threw in there. In the end, I did my research ad discovered the hidden meanings to the book and film.

Confused Guy – A Book Whose Hype You Don't Understand
The Fault in Our Stars – John Green | I remember everyone at my school at the time was obsessed with TFIOS (the film of course because no one bothered to see if it was a book) and I don't know why but when something gets really hyped up like that I sort of hate it and until way later I decide to give it a try. Well I did and I still don't see the hype. Yeah, the situation sucks but what can you do about it? C'est la vie.

Meryl Streep – A Book That You're Always Hyping Up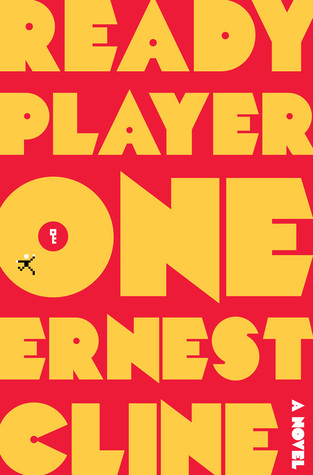 Ready Player One – Ernest Cline | It's pretty clear by now that I LOVE this book okay? At first I didn't think I would like it since it is about a virtual game until my cousin started raving about it to me saying I'd love it because it referenced the 80s a lot (aka the decade where most of my music education comes from).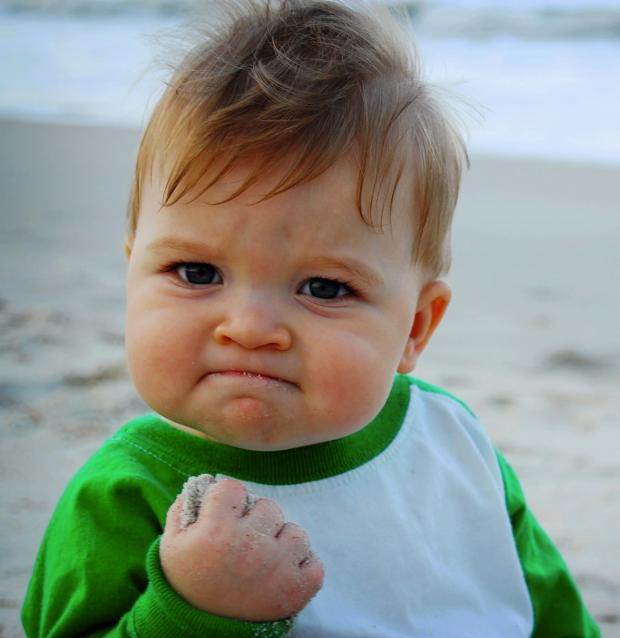 Successful Baby – A Book That You Felt Accomplished After Reading
The Night Circus – Erin Morgenstern | This was a very slow read for me but I did enjoy it and was so happy when I finally finished it.

Pennywise – A book with a promising concept/a book that you had high expectations for, but ultimately let you down
Four Times Broken – Pieri Ann | The description was really interesting, but it was delivered in a way where I found myself so annoyed with the main character. I ended up not finishing the book and moved on.
Headphones guy – An audiobook that you enjoyed.
From A Distant Star – Karen McQuestion | This was probably the first audiobook I listened and possibly the only one I have. I did really enjoy it, but I don't know why I haven't tried more audiobooks.

Distracted guy – Two books; one you've been neglecting on your TBR for a long time and a new one that's distracting you/peaking your interest.
Serafina and the Black Cloak – Robert Beatty & The Lunar Chronicles – Marissa Meyer | I have the first two books in the Serafina series and I still haven't read them and whatever book distracts me depends on my mood. As of now I really want to finish the Lunar Chronicles but that's going slow for me.
Cash me outside girl – A book that tried to be something that it's not (pretentious, didn't live up to what it was marketed as, etc.)
Arena One – Morgan Rice | Yes, this book again. It tried, it really tried to be a Hunger Games type of book (girl who hunts to keep her family (sister and dog in this case) alive and ends up in a situation where she has to fight for her life), but it just wasn't cutting it.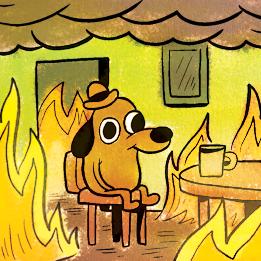 Dog in fire – How many unread books do you own?
Dude (sorry, Californian speak), I don't even know. It is probably a little over half of the books I own. If I had all the time in the world my tbr would be reduced to 0, but at the same time I don't want to end up like the guy in that one Twilight Zone episode where he too wished for all the time in the world to read and ended up going mad.
Hope you like this tag. Feel free to do the tag yourself.
Until next time!