Hey Bookworms!
I can't believe April is almost over and I completely forgot to do a post for poetry month! If you do not know, April is national poetry month here in the United States and I can't believe I only this out this year. Here is a list of my favorite poetry books I've read so far in no particular order.
Beyond Rock Bottom – Kara Petrovic | I believe I have mentioned this before but when I read this my head was not in a good place psychologically. It felt like I was Alice going down the rabbit hole unable to do anything about it but just continue to fall. Then I began reading this and it gave me the tiniest spark of hope that I'll come out of this rabbit hole (which I did eventually). 
Bending the Universe – Justin Wetch | You can read my review on this collection here. What I liked about this collection is that they really make you think and it opens your eyes to the reality we're living in now. On the other hand, some of the poems can offend a few people so I suggest to keep that in mind. 
What I Meant – Dalia Lorenzo | I've mentioned before how this collection includes an author's note after every poem with her explanation behind every poem. She includes inspirations or events that were happening at the time she decided to write them. To me, it makes the poems seem more special and helps the reader understand what's inside the author's mind. Poems can easily be lost in translation and it helps knowing what the author really meant to say.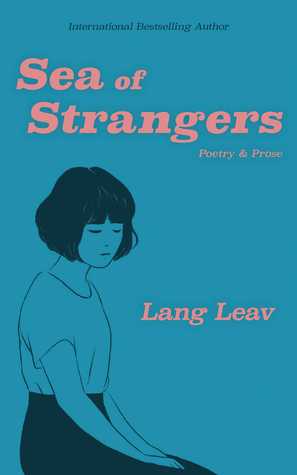 Sea of Strangers – Lang Leav | This was the first collection of poetry by Lang Leav that I've read. I've heard some negative things about her poetry so I was a bit hesitant, but turns out I did enjoy it. 
Planting Gardens in Graves – r.h. sin | I have been wanting to read r.h. sin's books for so long and I finally got the chance to when I saw this on NetGalley. You can read my review here.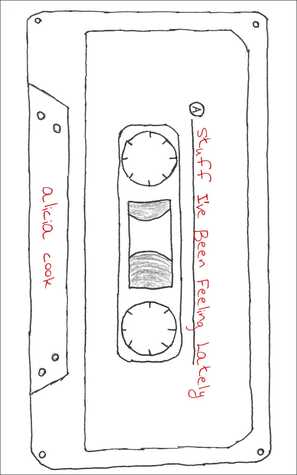 Stuff I've Been Feeling Lately – Alicia Cook | I have to say Alicia Cook is very underrated. Her poems are great and some have even made me cry. This collection centers on alcohol abuse and the death of her sister from that. Since then she's been advocating to find a way to stop substance abuse and I have to say she is a very nice person to talk to. Also, after each poem she includes a song that she was listening to at the time she wrote the poem. 
This Boy is a Rainbow: The Storm – Sam Payne | I think this is the poetry book I read at 1 am and made me cry. Sam Payne tells his tale of dealing with heartache as a gay man and being able to rise again. I was hooked when I first read this and by the end I just wanted to meet him and give him a hug. 
Bloom – Beau Taplin | I fell IN LOVE with this collection. It literally felt like I was reading a story where the narrator is trying to reach out to the person they loved but lost. There were even poems where Taplin took what I've been trying to say into words or were short yet packed a lot of meaning. You can read my review here.
I Wrote This For You: Just the Words – Ian S. Thomas| This one was a birthday present from my best friend and it probably tops Bloom as my ultimate favorite poetry book. I have marked so many pages with sticky notes that if you flip through it all you'll see are sticky notes. I do want to get the other books the author has. 
Stop Pretending – Sonya Somes | This one  has more of a personal story behind it. My best friend gave me this one too for my birthday however that's not what makes this book special. This tells the story of a girl that goes to a mental institute and her battle with mental illness through the eyes of her sister. It impacted me so much because I battle with mental illness and it made me think how my sisters felt at the time when The Event happened. Did they feel the same way this sister felt? Does my mental illness impact the way they see me now years later? 
What are some of your favorite poetry books or poets? Let me know – I love discovering new poets. 
Until next time!