Hey Bookworms!
Maybe I should be doing something more productive like I don't know… homework. However, I don't want to disappoint you again by not posting. 
I found this tag on Cairene Librarian's blog and thought it would be fun to do.
RECENTLY WATCHED: The Last Book You Finished Reading –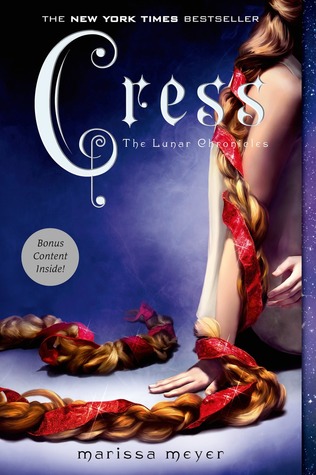 Cress – Marissa Meyer The third installment in the Lunar Chronicles and I can't believe I'm almost done with this series. I'm still reading Winter and after that I just need to read the two novellas and I should be done (not including Wires and Nerve). You can find my bookish playlist here. 
TOP PICKS: A Book That Has Been Recommended to You Based on Books You Have Previously Read – 
According to Goodreads… I should read You Can Make Anything Sad – Spencer Madsen based on I Wrote This For You. I have been really into poetry and this sounds interesting just by the title. However, I am seeing mixed reviews about this. If I get the chance, maybe I'll look into it. 
RECENTLY ADDED: The Last Book You Bought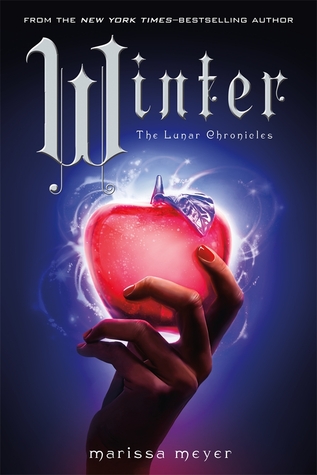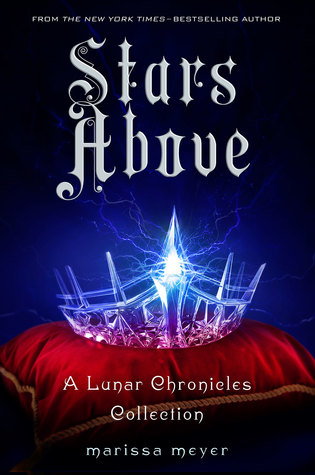 Winter & Stars Above – Marissa Meyer I know I mentioned other books in the post that included my March haul but out of the books I got these two were the only ones I bought with my money. The others were sent to me by Epics Reads to read and review. 
POPULAR ON NETFLIX: Books That Everyone Knows About (2 You've Read and 2 You Haven't Read or Have No Interest In Reading) –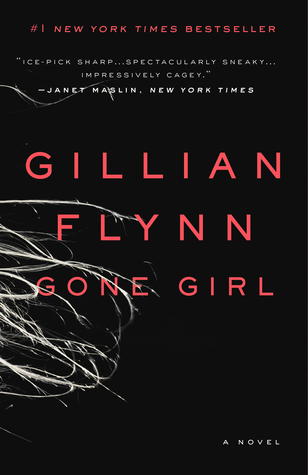 I love loved LOVED Simon vs. the Homo Sapiens Agenda and I still haven't seen the movie which makes me sad but times are tough financially. Fangirl was okay. I expected more and found a few aspects unrealistic; however some parts were cute. 
I do own Gone Girl and I have attempted to read it but I just couldn't get into it fully. I found Amy annoying and I couldn't go further than a few pages. As for Fifty Shades of Grey – nope, just NOPE. I'm not getting into eroticas, that's not for me.
COMEDIES: A Funny Book
Simon vs. the Homo Sapiens Agenda – Becky Albertalli I already mentioned this, but this was the first book I could think of. This book had me laughing out loud at certain parts. Simon is such an amazing, funny character and deserves all the happiness he can get.
DRAMAS: A Character Who is a Drama Queen/King – 
Iko from The Lucar Chronicles – Marissa Meyer. Although she's an android she still manages to be sassy and such a drama queen. I will forever love the way she performs (saying act is a bit of an understatement) whenever Emperor Kai is either mentioned or around. *Credit to the owner of the picture – if you know the artist please let me know to properly credit them*
ANIMATED: A Book with Cartoons on the Cover – 
Kevin – Paul Kupperberg If you don'r know, Kevin Keller (cartoon on cover) is apart of the Archie comics universe. He is freinds with Archie, Betty, Veronica, and Jughead and is the sheriff's son. This book focuses on Kevin's past and how he comes into his sexuality. 
WATCH IT AGAIN: A Book or Series You Want to Reread – 
Heartless – Marissa Meyer If you know me, you know I love Alice's Adventures in Wonderland and I devoured this book. It was so well written and the ending left me both devastated and wanting more. I really hope Marissa Meyer decides to expand this book to a trilogy or something. At the same time, I feel like it did end well enough to remain a standalone. 
DOCUMENTARIES: A Non-Fiction Book You'd Recommend to Everyone – 
The Tattooist of Auschwitz – Heather Morris This book follows the story of Lale and Gita Sokolov who both met while Lale was given a job as a tattooist. Heather Morris wrote this using years of interviews with Lale Sokolov who said his Gita would have wanted their story to be heard. Lale and Gita's legacy lives on with their son, Gary. 
ACTION AND ADVENTURE: An Action-Packed Book – 
 I can't think of one at the moment to be honest. 
NEW RELEASES: A Book That Just Came Out or Will Be Coming Out Soon That You Can't Wait to Read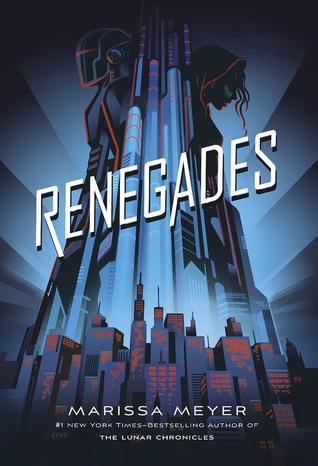 Renagades by Marissa Meyer This came out late last year but it's still fairly new. I want to make sure I finish the Lunar Chronicles before I get started with this series. (I at least have to make sure I get this book before the second book comes out). (p.s. can you tell Marissa Meyer is my favorite author?)
That's a wrap! This was so much fun to do and now I tag everyone who wants to do this tag. If you do, comment your link; I'd love to read your responses.
Until next time!