Hey Bookworms!
I am extremely sorry I have been absent for days now and I will make it up to you by posting twice today. The second is… a bookish playlist! I am so excited for this one, I had so much fun creating it and I have added a new element to the bookish playlists. Hope you enjoy.
Now let's get on with the books!
March Wrap Up:
Pretty Good Year – Rex Jackson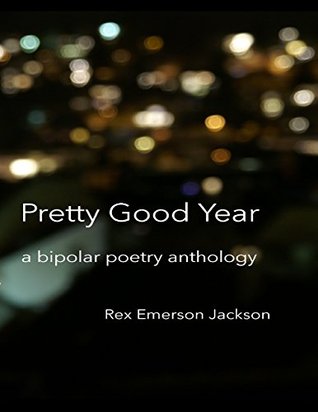 When I read this I wanted to get a more personal input or perspective on bipolar disorder since someone very close to me suffers from it. I wanted to get a better understanding from someone with bipolar disorder rather than the textbook definition I learned in class. It helped me come up with ways to better help them in times of need or an episode.
What I Meant – Dalia Lorenzo
This is unlike any poetry book I've ever read. For this collection, the author included a brief description of the message intended or the story behind it which I really enjoyed. To me it was a little important because literature can sometimes be lost in translation as it bounces off from reader to reader. Which reminds me of when my high school English teacher tried to find a reason as to why the author decided to make the character have blue curtains. I remember he said, "her curtains were blue because it reflects her sadness and silent suffering." I swear I wanted to scream out what if the author just likes blue and decided to make that the color of her curtains!?
Bending the Universe – Justin Anthony Wetch
I really liked this collection of poems and you can find my review here.
A Court of Thorns and Roses – Sarah J. Maas
Reread. You can see my bookish playlist for this here but beware there are spoilers.
Never Never (Parts 1-3) – Colleen Hoover and Taryn Fisher
Although I did enjoy these, I did notice a few plot holes that possibly could have helped the story line even more. In addition, I felt like the last book was too rushed. As if they just wanted to finish the book already. As my art professor says, "it has potential for greatness."
Cress – Marissa Meyer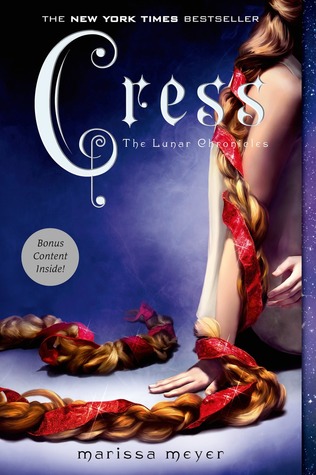 After months of trying to read this because I get side tracked with a newer shinier book, I finally finished Cress and I loved it! 
Book Haul:
Heart of Stone – I.D. Russell
I completely forgot I entered a giveaway on Goodreads for this book so when it randomly appeared on my Kindle app I was quite skeptical as to how I received this. It wasn't until I opened my email when I saw the email stating I won the giveaway. 
Winter & Stars Above – Marissa Meyer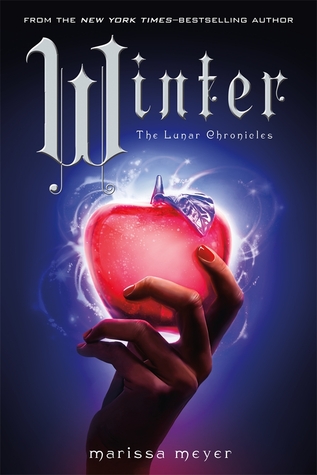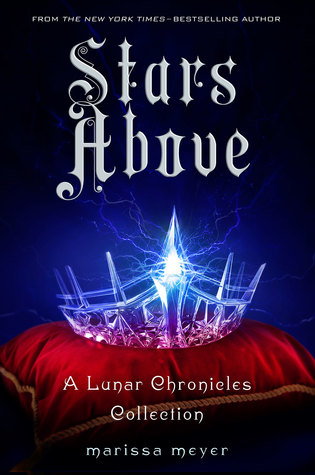 I'm grouping these together because I'm lazy. I have started Winter and it's going pretty slow for me. It's not that the book itself is slow, I just have a lot going on with school now that the semester is ending so I'm trying to shoot for steady grades. 
The next four were sent to me by Epic Reads – THANK YOU!
Monday's Not Coming – Tiffany D. Jackson
I have never heard of this one but I am excited that this novel features a person of color – as I have been meaning to read more of. 
Invisible Ghosts – Robyn Schnieder
I believe I was just talking about this when I received this book in the mail the next day or so. Really excited to read this!
The Bird and the Blade – Megan Bannen
I've never heard of this one either and it sounds pretty good. It's young adult fantasy which I'm starting to realize I enjoy quite a bit. 
My Plain Jane – Cynthia Hand
The cover really pulled me in for this one as well as the description. It's sort of a retelling on Jane Eyre while also including Charlotte Bronte as a character which I think will be interesting to read. Maybe this will finally make me finish Jane Eyre (as you may know I have a love/hate relationship with classics – they're so descriptive I can't handle it!).
Current Reads:
Winter – Marissa Meyer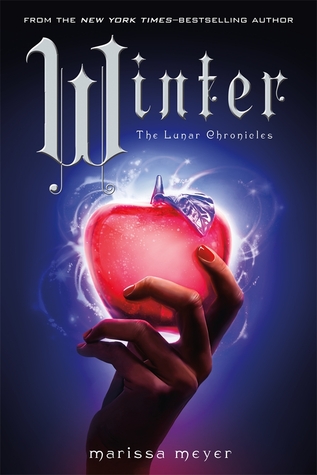 Glass Sword – Victoria Aveyard
This is starting to take me forever to read and it's on the verge of ending up on the dreaded 'did-not-finish' pile. It's starting to feel quite slow for me. I'm at 60% and I feel like the characters aren't accomplishing as much as they should. Feel as if this is a filler for what's to come. I could be wrong. 
And there you have a general update on where I am with my reading. As of now I have read 24 out of 80 books. I have a strict 7 books per month policy so I don't fall behind like last year (even though I barely finished my goal). Thanks for tuning in.
Until next time!