Hey Bookworms!
It's finally spring break for me and I am so excited! I don't have much planned but to study and work on an art project, but there are a few things planned. Like… FINALLY GOING TO THE LAST BOOKSTORE IN LA! My neighbor and I have finally decided to go on Tuesday and I am so excited! e
The books mentioned will be either books I know I won't enjoy or series I don't plan to continue. Hope you enjoy!
The Conspiracy of Us – Maggie Hall
I did start this series however I don't think I will continue on with it. At the time, I did really like this book, but it wasn't enough for me to carry on with the series. There's also the factor that it was sort of confusing for me and it included a damned love triangle. 
Fallen – Lauren Kate
Like with A Conspiracy of Us, I did start this and I did get really far into the series however it's been a long time since I've read this. When I started this series I was a lovesick young teenager and was hooked on supernatural romances. Now that I look back on it, it was really cheesy and sort of a cliche. Not only that but after the first book, the other two that I did read seemed to go downhill. I'm also thinking about unhauling the books from the series that I do have.
Fifty Shades of Grey – E. L. James
No. Just no. I've never read eroticas and I don't plan on doing so ever. Just the thought of them makes me uncomfortable. I don't care how much praise these books get, but I'm not going to waste my time on them. 
Any series by Cassandra Clare
Too many series that are oddly related and not enough funds for that kind of commitment. To add on, I think they're a little too hyped up for my liking. I see the books and merch everywhere and anywhere. If you're a fan, good for you, but I can't see myself getting into these. 
Matched – Ally Condie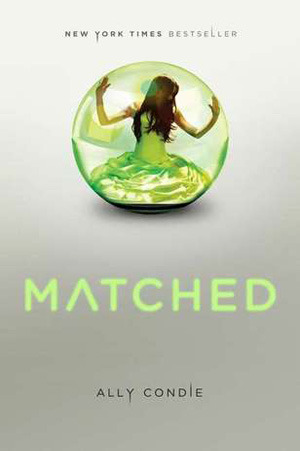 I did read Matched, but it just wasn't enough to get me to continue on with the trilogy. I did really enjoy it but I think that's because I hyped myself up to read it. I fear that if I did continue on it would just seem like a drag because the next books don't compare to the first one. As of now, I'm fine with reading it as a standalone with a cliff hanger. I'm not in dire need to know what happens next.
The Lovely Bones – Alice Sebold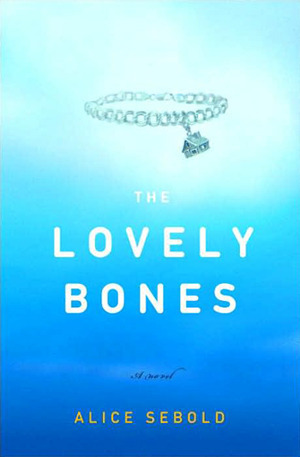 Okay hear me out. My sister made me watch the film against my wishes (because I wanted to read the book first) and I was bawling my eyes out at the end. (And yes my sister is cruel like that because she has seen it before and knows I cry in films. SHE KNEW IT WOULD RIP ME APART) So basically, I'm not going to read this to avoid the heartache because let's be honest, the book is usually more emotional than the film adaptation. 
*Sidenote/Slight film spoiler: I LOVE STANLEY TUCCI AND HIS ROLE IN THE MOVIE WAS AMAZING TO THE POINT WHERE I STARTED TO FEEL DISGUSTED. He is such a good actor.*
Honestly, that's all I could think of at the top of my head. I'm pretty sure there are a lot more I just can't remember. Well, that's all folks! Now if you'll excuse me I'll be finishing Cress and Never Never and possibly take some more pictures for bookstagram.
Until next time!