Hey Bookworms!
Welcome to another edition of Top 5 Wednesday where each week I choose my top 5 book related things based of a prompt/theme. 
March 21: Favorite Science Fiction & Fantasy in Other Media – Booktube SFF Awards Babbles Crossover Topic!
— This month's babbles crossover topic involves our favorite SFF outside of books (like movies, tv shows, games, anime, etc.)
Stranger Things!!!
Um… he-llo! How can I not start off with the very show that inspired this blog's them? *ahem you may have or not have noticed my logo is literally the upside down as depicted with books* I love this show so much! 
Supernatural!
Another all time favorite of mine since high school. I've talked about this before so I won't bore you with the same details. Just remember I used to dress (and sometimes still do) as if I were a hunter. 
*Ugh that gif! SWOON! 😍😍😍*
Donnie Darko!
I remember the first time I saw this I was so confused and didn't really pay attention because who does when Jake Gyllenhaal is the main actor? The second time I watched it I started to get it more. Third time I watched it with my best friend, everything made sense and we were mind blown. To this day we are still not over the ending and I wish I could say something but I shouldn't. Just know that Donnie did something very selfless which melts my heart just thinking about it.
Guardians of the Galaxy Vol. 1&2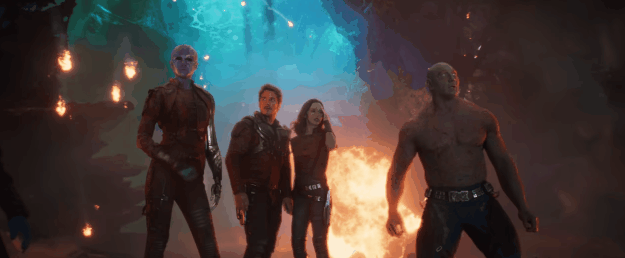 I remember I was a bit reluctant to watch this until my high school chemistry teacher put the film on instead of having us do the final exam (we had done the exam the week before). Then the film started and next thing you know every single song played was a favorite (especially David Bowie – that was the point when I knew I fell for this film). I remember crying at the end of the film in the middle of class and my friend asking if I was okay. (don't worry I did more crying in Vol. 2)
*oof he-llo Star Lord* 😍😍😍
DC/Marvel Films/Comics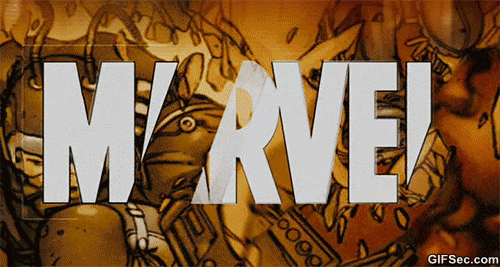 As much as I adore Batman, I unfortunately have not kept up with the Batman/Justice League films (except for Wonder Woman – which is freaking BADASS). I have -sort of- been keeping up with Marvel films and I STILL NEED TO SEE BLACK PANTHER AND I AM STOKED FOR INFINITY WAR!! I may be just a fan of the movies at the moment, but I do want to get into the comics (I have a few but they're all over the place) I just don't know where to start or what sequence the comics go in. If anyone is a master at Marvel comics please hit me up! I want to start reading them.
And that's a wrap! What are your favorite sci-fi/ fantasy in other media? See any you like? Let me know.
Until next time!