Hey Bookworms!
I saw this fun book tag over with Kristin (Kristin Kraves Books) and I've been meaning to get around to and I kept pushing it back for school reasons.
I won't  bore you much longer so onward to the tag!
*I'm not entirely sure who started this tag, but they are anonymously credited*
Gaston
A Villain You Can't Help But Love:

Rhysand – A Court of Thorns and Roses

Rhys is the best and I honestly can't wait to read more about him in the next two books.

A Book Everyone Loves But You Don't:

Diary of an Oxygen Thief – Anonymous

I have heard people raving about this book, but it wasn't my cup of tea (pun intended). I found the narrator whiny and annoying.
Belle and Adam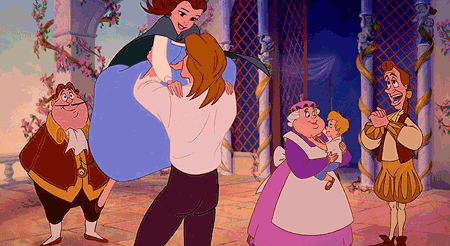 Your Favorite One True Pairing (OTP):
Catherine and Jest from Heartless by Marissa Meyer. My heart is still torn up from this book. I love them so much 😭😭😭
Belle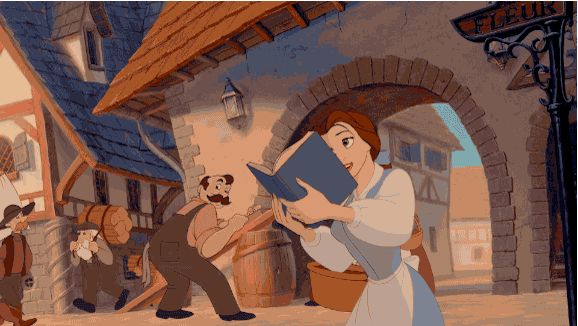 A Character Who is Destined for Greater Things:

Dinah from Queen of Hearts –  Colleen Oakes

I don't remember much except that she was betrayed and I want to see her avenge whatever it was. (I need to get the rest of the trilogy 😧

A Book You Bought for its Beautiful Cover That's Just as Beautiful on the Inside Too:

Heartless – Marissa Mayer

Ok, I need to stop naming Alice in Wonderland retellings – especially this one but I love it so much and the cover is amazing. When I first got it I couldn't stop staring at the cover and running my hands over it. And underneath the dusk jacket is even prettier 😍😍
Lefou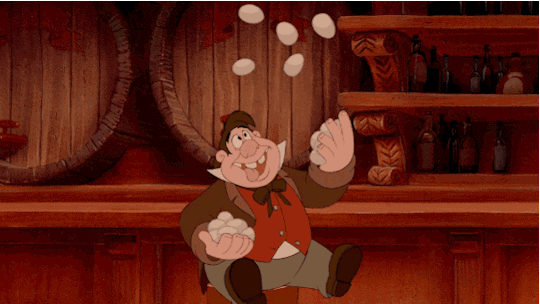 A Loyal Sidekick You Can't Help but Love More Than Their Counterpart:
Thorne – The Lunar Chronicles

Thorne is so funny and definitely serves as comic relief although he can  be a little aloof.
Mrs. Pots, Chip, Lumiere, and Cogsworth
A Book That Helped You Through a Difficult Time or Really Taught You Something:
By the Time You Read This I'll Be Dead – Julie Anne Peters

When I first read this, I was going through a very rough time. My head was in an extremely dark place that I hope to never visit again and this book helped me realize that I'm not alone and that it's okay to open up to someone. Also this was one of the books that got me to become an avid reader.
Be Our Guest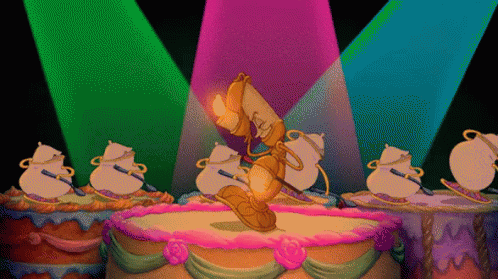 A Book That Made You Hungry:

I don't think I've read a book that's made me hungry.

A Fictional Character You'd Love to Have Over for Dinner:

Olly – Everything Everything *swoon* 😍😍😍

Maybe (hopefully) as a date (Sorry Maddy!)
Beauty and the Beast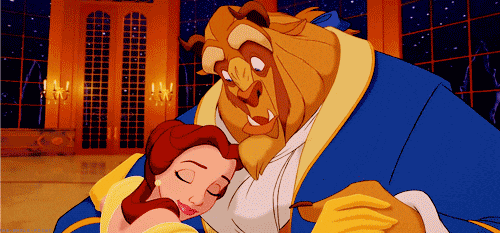 Opposites Attract: (JUST LOOK AT THIS LITTLE SMILE! AW)
Cinder and Kai – The Lunar Chronicles

I love the idea of a badass lady cyborg mechanic and a young prince/emperor together.
Something There:
A Character Who is More Than They Appear:

I couldn't think of one right now so I'm leaving this one blank.

A Book or Series That You Weren't Into at First but Picked Up Towards the End:

And I Darken – Kiersten White

The beginning was a bit too slow for me and it wasn't until about ½ – ¾ of the way when things started to get interesting (at least for me).
Kill the Beast
A Book You Picked Up Because of the Hype:
Simon vs. The Homo Sapiens Agenda

Honestly, I picked this up because I saw the trailer and since Nick Robinson is in it (😍😍😍) I felt like I had to watch it. So I picked up the book first. Plus, I felt like broadening the types of books I read to be more inclusive.
Evermore
A Book or Moment That Always Makes You Cry:
Me Before You – Jojo Moyes

Probably the only book that has made me ugly cry. Yeah I've shed a few tears here and there but nothing prepared me for this. I was sobbing and reading with a box of tissues next to me.
Tale as Old as Time:
A Popular Theme, Trope, or Setting You Will Never Get Tired of Reading:
The "I hate you, I love you" trope; Not sure how to explain this one but pretty much two people meet and they bicker and bicker until they realize they love each other. I'm weak for these types of books, movies, and TV shows. Keep 'em coming.
And now I tag… everyone! Feel free to do it or ignore it completely – your choice. 
Until next time!