Greetings and Salutations bookworms!
I feel like I should broaden my blog posts and include some tags (and other things, don't worry I have plenty of things planned for this month). As I was scrolling through tags, I found the Stranger Things Book Tag on The Book Prophet's blog and I fell in love. Before I begin, I'd like to credit the creator of this tag A Running Commentary (unfortunately, I do not have their link). The graphics used were created by Flavia at Flavia the Bibliophile.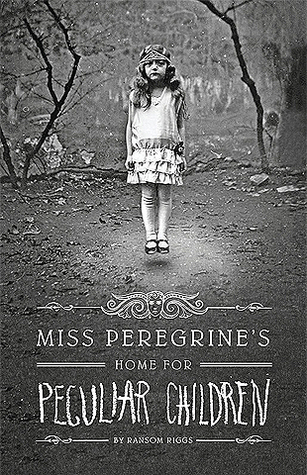 Miss Peregrine's Home For Peculiar Children – Ransom Riggs
For some unknown reason I could not wrap my head around the whole time loop situation or the fact that it was slightly creepy to ship Jacob and Emma. However, I wanted MORE and so I did… years later when the second book was released. Then I did more waiting for the final book and that left me with a hole in my heart. 
The Hunger Games – Suzanne Collins
I know there will be quite a lot of people who will pick this, but it's true. Personally, I wouldn't want to live in a place where the rich get a laugh out of seeing the poor fight for their death. Plus, I think I'd be the first one dead in the area because of my clumsy self. (Just imagine it: Addy – District Whatever, died as she stepped off the platform and tripped snapping her neck in the process). 
Falling Under – Gwen Hayes
I don't think I own a super damaged book, but my copy of Falling Under has suffered quite a bit when falling in the wrong hands (see what I did there? terrible I know). I made the mistake of lending this book to an acquaintance and I got it back with questionable smears along the pages (is it blood? spaghetti sauce? The world may never know), the matte cover was peeling (the matte coat they top books with – I'm not sure how to describe it but the shiny undercover was showing), and dirt (she would take it out to read during our physical education class even though I told her not to – which led to the yellowing of the pages). 
Miss Peregrine's Home For Peculiar Children – Ransom Riggs
I know, I already mentioned this earlier, but it was the only trilogy I could think of for this. I definitely want to reread this sometime soon, but I want to limit the amount of rereads I do this year and read more books on my ever growing 'to be read' list.
Jurassic Park – Michael Crichton
The scientists in this book were probably like "what if we play god and bring back dinosaurs because they're cool?" It may sound pretty awesome until those dinosaurs turn against you and eat you and everyone you love. We also have 4 (and one in the making) films based off of this series that will convince you that it's a very bad idea. And as mentioned before with the hunger games, I'd be the first one dead due to my clumsy self. (Here lies Addy: Died when she tripped into the wrong neighborhood and landed in the center of very hungry carnivores)
The Lunar Chronicles – Marissa Meyer
The first person to pop in my head for this was Queen Levana from the Lunar Chronicles. She's very determined to become empress of the Commonwealth and will stop at nothing to get what she wants, even if it means acting like a spoiled child and throwing tantrums. She's so manipulative by using her glamour on humans to get them to do, think, look whatever she makes them too. 
The Forest of Hands and Teeth – Carrie Ryan
I mentioned this one in a previous post and I will continue to mention this in posts to come. I did not expect to love this book. At the time, zombies weren't really my thing and I was so hooked on cliche YA books (You know: girl meets boy, they fall in love, stuff happens and they fight, they make up and happily ever after. Super cliche but they're my weakness), but I decided to give it a try. At first, I couldn't get into it and then I did and then I was crying because it was so good and full of so many feels. 
Night Circus – Erin Morgenstern
I'm not exactly pointing out the exact setting as strange for this one. It's more like the circus itself as strange, not in a bad way. The circus itself was full of wonders and challenges the impossible with its many different tents. I honestly hope to encounter something as magical as the tents described in the book one day. 
I have no way of know who (that I follow) has done the tag or has seen Stranger Things so I will tag a few random people. Feel free to do the tag as well even if I did not tag you. 
Have you seen Stranger Things? What did you think? Are you ready for Season 3?
Let me know what you think 🙂 See you in the next post!