Greetings and Salutations, your ghost with the most here.
This week's prompt:
"Top 5 Books of 2017"
— I know most people have a longer list than this, or post theirs at different times (like I'll be waiting until January for example) but if you want to make a list of your absolute faves of the year, now is the time! —
Well, this will surely be a challenge since I've read so many great books this year, so many new favorites. Let's get started! Disclaimer: these will not be in any specific order. I'm going down my 'read' list on Goodreads for this.
The Beast Within – Serena Valentino
I know I already mentioned this book last week, but I will have to say despite Gaston annoying me, I really did enjoy this book. My goal is to read all of the Disney Villains books and so far this is my favorite. I've always wanted to see the beast's point of view. It makes it hard to judge them after reading about their side of the story – in the Beast's case, it made me love him even more. I will admit, I cried both happy and sad tears.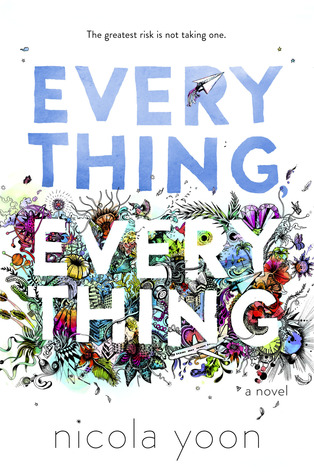 Everything Everything – Nicola Yoon
I have been wanting to read this for SO long and my sister blessed me with a copy for my birthday and I devoured it within two days followed by watching the film to feel all the feels. It was so beautiful and well written. And that unexpected plot twist! Same with this one, I cried both happy and sad tears. I guess what I'm trying to say is that I'm an emotional reader. Actually, I'm an emotional everything: movies, books, music, etc.
I Wrote This For You – Pleasefindthis
Another book I got for my birthday that became an instant favorite. I related so much to many of these poems. There are different parts with a different theme. For example: poems about life, death, loss, love, etc. I read this during a difficult time where my head was not in the right place and I found this truly inspiring. I've seen that there are other books by this author and I hope I can find them next time I go to Barnes and Noble.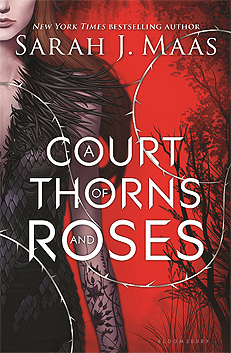 A Court of Thorns and Roses – Sarah J. Maas
For as long as I can remember, I've been seeing ACOTAR all over my bookstagram feed and I don't normally like to read super popular books because I have been let down by some, but after much consideration, I gave in. It all started when my best friend gave me A Court of Mist and Fury for my birthday (are you seeing a theme here?). She had a friend who was giving it away and she decided to give it to me – eventually I bought ACOTAR and I am loving it so far.
Melt With You – Addison Moore
If you know me, you know I am obsessed with the 80s: the music, the fashion, the movies, oh my the movies! I stumbled upon the box set of 80s books (I guess you can categorize them as YA fiction) on BookBub for free. And yes I did devour these as well as created playlists on Spotify for each book. After reading this, I found out that the first book was inspired by true events from the author herself and I thought that was totally amazing. Have you ever adopted a personality after reading a certain book? Guilty here. For weeks, I rewatched all my favorite 80s films and show (Stranger Things 😍), and only listened to my favorite 80s tunes (which I still do). I wish I could time travel to the 80s, there are so many artists and bands I want to see in their glory days (Bon Jovi, Def Leppard, Metallica, Queen, David Bowie, etc. 😍😍).
Oh gosh, that was harder than I thought! Thanks for tuning in this week.
Stay jolly my friends,